The story of the Thompson Okanagan begins with the people, but it doesn't end there. Nestled between the rolling hills and vast lakes is a population that calls this place home. Although it is enjoyed by many now, the goal is to preserve the region for generations to come.
The diversity of the region makes it difficult to capture all aspects into a single project. However, with the approach of following a single person for each one of the six subject points, it would engage the viewer and build a personal connection with the audience. Each person who speaks to a topic would have an extensive knowledge in the area either through their work or lifestyle. The vehicle to best portray the information is through a narrative voice over, alongside cinematic visuals to aid in the storytelling. This way, the viewer will learn firsthand how sustainability is incorporated into the Social, Environmental, and Economical aspects of the Thompson Okanagan.
Our proposal involves both micro and macro perspectives to construct a presentation that will resonate with the widest audience, strengthen their commitment to sustainability, whilst still connecting on a personal level.
ENVIRONMENTAL
3- Wildlife: Showcase how the interaction between wildlife and humans is maintained through the work of Park Rangers and/or Conservation Officers. A great example includes the Knox Mtn. Park Ranger, as due to high volumes of tourists, they are responsible for both environmental preservation and wildlife protection. Additionally, the work of conservation officers is to maintain the health of fish a fish stock in lakes for people to enjoy the activity for many years to come.
4- Impact on the Environment: Discuss with specific tourism attractions on how they reduce their environmental impact in parts of their business. In particular, Myra Canyon Ranch would be a great representation, with their commit to the Biosphere Adhesion initiative. This means that they implement sustainable practices into their business, aiding in the longevity and positive impact they have on the environment.
Social
1- Accessibility: Explore a local tourist attraction or tourism activity and find out how they have made their attraction accessible to all individuals. A few specific examples include… How a winery would provide wheelchair access at their facility and on their tours, Big White Ski Resort provides their Powder-hounds Adaptive Snow Sports, and about how Local Transportation provides accessibility for anyone with a physical disability.
2- Indigenous Culture: Talk with a notable member in either the Westbank First Nations or Osoyoos First Nations community about how they have maintained their history and culture through the passing down of traditions to younger generations. Furthermore, we investigate how the indigenous cultures have been a key aspect throughout the diverse range of communities in the Thompson Okanagan.
ECONOMICAL
5- Artisans (Agriculture, Food, Drink, Events): Meet with an owner of a local restaurant, ideally a place that provides farm to table service, to learn about how supporting local boosts the economy. Some examples could include RauDZ, Krafty Kitchen+Bar, or other locations throughout the Thompson Okanagan region. Many of these places also host or sponsor events for local artists/entertainers and functions.
6- Local Tourism: Find out from a local government representative or a tourism professional about how tourism attractions bring in revenue from outside sources, therefore boosting the local economy. A great example of a person to talk to would be either a Mayor of a City/Town, a member of a City Council, or a person who works in Tourism Information. They would outline the various attractions based throughout the Thompson Okanagan Region, such as Wineries, Golfing, Beaches, Water Sports, Biking, Hiking, Skiing, Sightseeing, Camping and so on. This will demonstrate the appeal of the area, no matter where a visitor's interests may lie.
Considerations:
Although most examples given are based out of Kelowna, showcasing these points throughout the Thompson Okanagan would be ideal. Also, we decided to not include the storyboard format as we felt this method portrayed our concept the best. Making a storyboard at this stage would be challenging as locations and video subjects have not been decided.
Shallow depth of field emphasizes key points in the scene, by isolating the subject from the background. Paired with a wide angle lens, it can create a unique visual style that stand out among traditional techniques.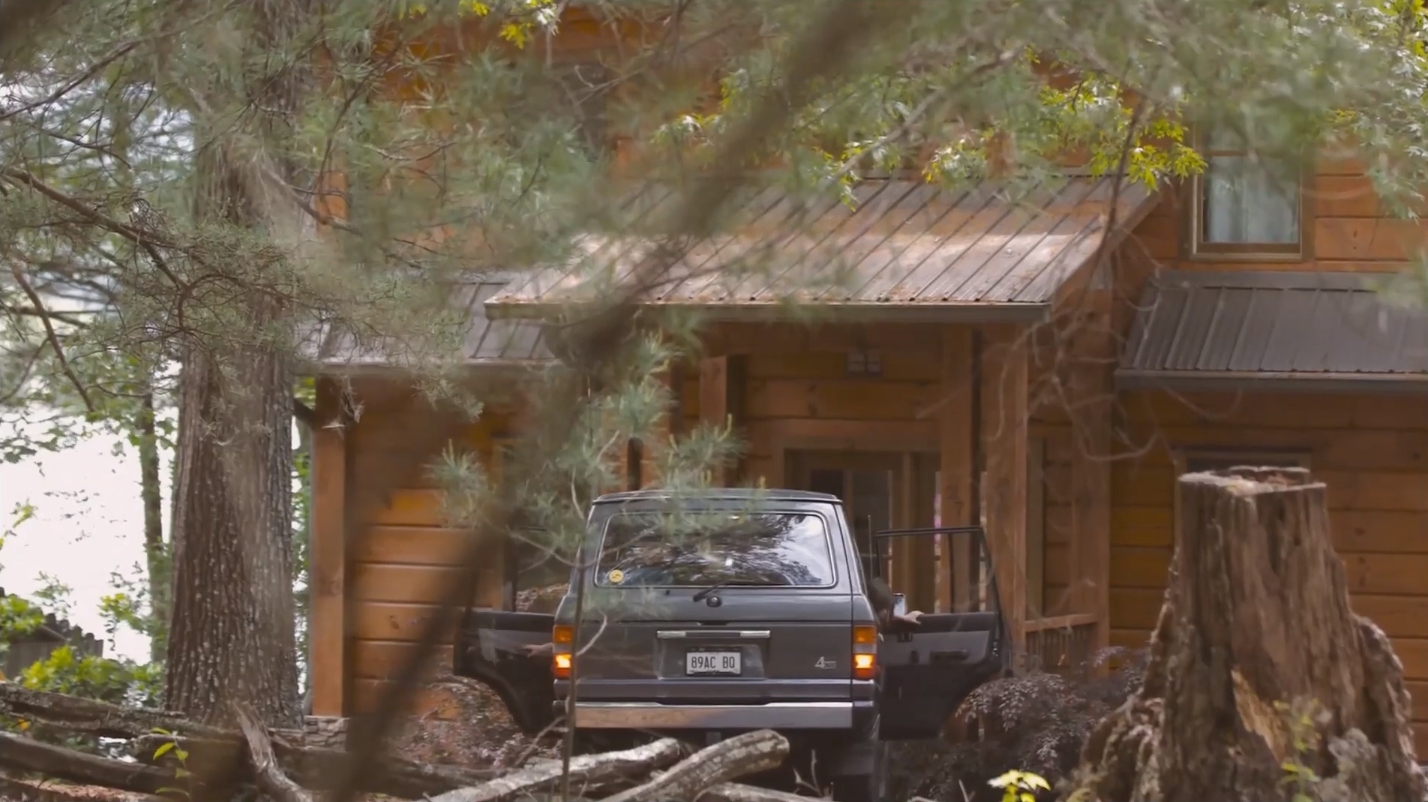 By shooting though or around objects in the foreground of a scene, it establishes depth throughout the image. The audience will gain awareness for the three dimensional space in the scene, providing additional context for the video.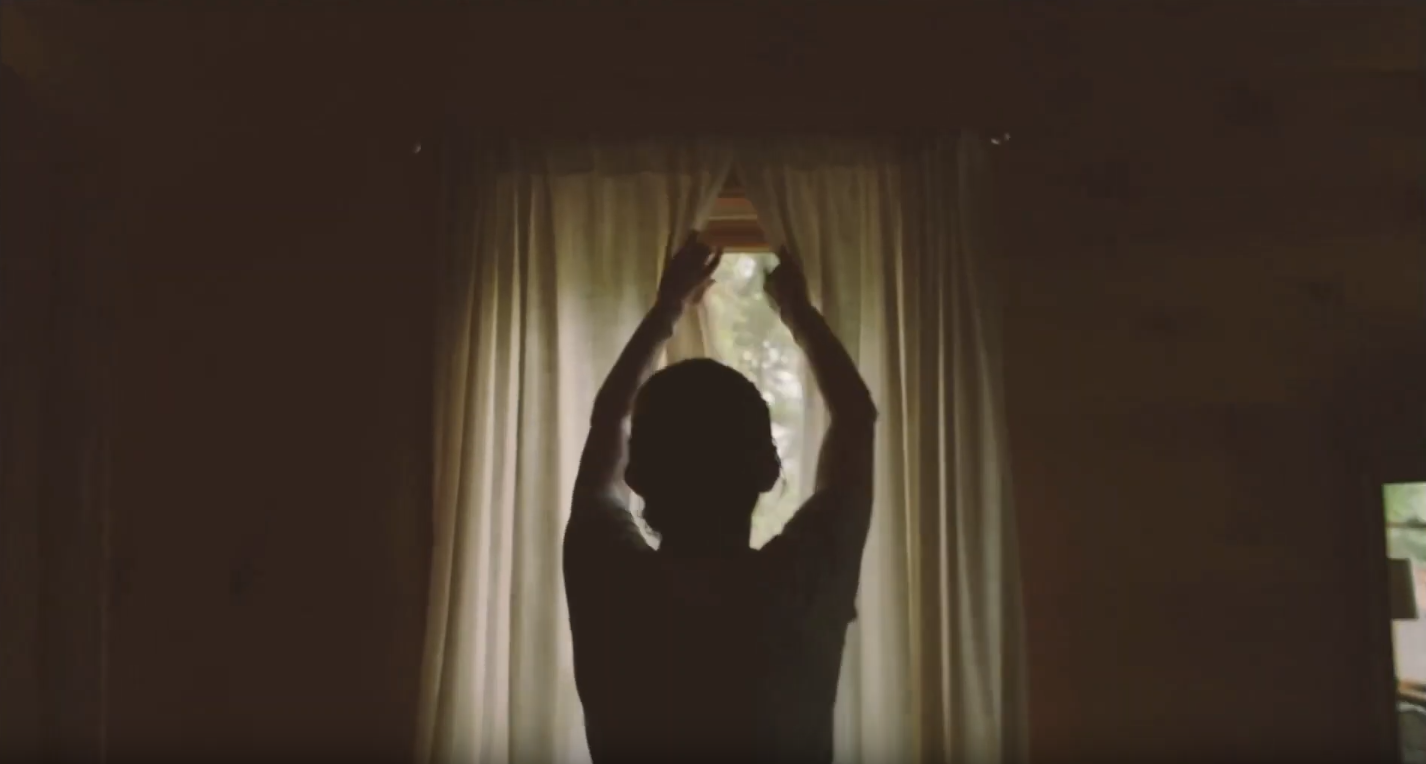 Throughout the reference films, handheld motion is used to bring the the story to life by immersing the viewer. This transports the audience into the scene, making them feel as if they are part if action, looking onto the scene from the perspective of the camera. Overall, this technique will be used for creating a personal connection between the viewer and the story.
Dynamic Range plays a massive role in the style references, as it balances the exposure between the highlights and shadows of the scene. This is a technical limitation based on the camera, as options will need to be explored to emulate the look effectively.
OUR GOALS
Our goal for this project is to create a presentation that resonates with the widest audience, while each viewer feels a personal connection with the subject matter. In turn, it will fortify their sustainable actions and inspire them to commit to the pledge to have sustainability be a conscious part of their lifestyle.
OUR COMMITMENTS
Our commitment is to provide a degree of passion and purpose that works above and beyond to make this project the greatest success it can be. We only take on projects that we feel personally connected to, which provides an intangible quality that resonates with the final product.
Tommy, Mitchell and Stephen all have a passion for film and photography, which they have been honing for the past five years. The three all work as a cohesive unit to bring both their own, as well as their client's ideas to fruition. They are each equally skilled filmmakers, photographers and editors, allowing for an efficient work flow on any project they tackle.
6 Individual Stories (40-60 Sec)
We approximated about 1-2 days of shooting per video which totals to about 9-12 days in total.
Shooting: 10hrs per Video X 6 Edits @ $100/hr = $6000
Editing: 20hrs per Video X 6 Edits @ $50/hr = $6000
Main Combined Video (2-3 Minutes, Horizontal & Vertical)
Edit: 26hrs @ $50/hr = $1300
Rough Estimate: $13 300